Robert's Google+
Top 10 car dominating the Malaysian road. Variety of car design, family-friendly, sedan, pick-up truck, land cruiser.
1.
MYVI SE
MYVI retail price is reduced due to MYVI 1.5 hit the market. One can purchase MYVI less than RM50,000. A very popular car model favored by Malaysian due to it short length for easier parking. Most of the city dwellers are keen to buy this 1.3CC model as they deem it can save fuel cost. Myvi length is 3690mm compared to most of the car 4100mm. The design is very appealing to every gender in Malaysia. However, I do not want to sound racist but purely my point of view that most of the chinese owns and like to drive Myvi.
2. TOYOTA VIOS
A very sexy sedan car voted most favorite among Malaysian. Vios are equipped with Valve Timing with Intelligence that generate strong acceleration and with great fuel economy. Greater length for maximum comfort and showcase luxury lifestyle. The price is slightly higher than Myvi 1.3 and Myvi 1.5 stood at RM 73,000 onwards. The reasons why many like to buy Vios partly because of it brand most people deemed Toyota are well built automobile and last longer than other brand. Many called this car as legendary it does not need any extra maintenance over the years.
3.
PROTON PREVE
Which car would you choose between Proton Preve and Myvi 1.5? both of them are in same price. You can find any dealership to buy Preve with RM58,000 plus. It is one of the highly sought automobile in Malaysia.
One of the lowest priced car made by Proton. Support local made automobile by investing your hard earned money to buy Proton Preve. It cheaper than most of the automobile brand.
4.
HONDA CITY
Some of the consumer are amazed with the beautifully crafted and amazing engineering in Honda automobile. Pick either Honda City or Honda Jazz as both of them are most lowest priced in any Honda car. You can buy Honda City with Rm86,000 plus. It is a 1.5cc with 4 cylinder combustion and a 4.400 length car. Want a cool car definitely pick Honda designed automobile !
5.
SAGA FLX SE
A brand new Saga design sparked nationwide crazed for it. From the first look, it looked like a car owned by middle-income family or student alike. Proton Saga FLX SE is the newest version of previous FLX. the price of this car can be lowered due to promotion period. This new model is set to rival Perodua Myvi 1.5cc . However, it will be unfair to judge both car because Saga FLX SE is a 1.3cc and the price of Myvi 1.5 is slightly higher.
6.
ALZA
Perodua's Alza is definitely family friendly designed car. Ample space for children to sit and grocery to put. Cozy and the price is very affordable and competitive. A new version of Avanza if you know what I mean. It also a bigger and extended size of Myvi. What more, the price of Myvi is the same as Alza despite that Alza is longer in term of length in 500mm . Initial price for newest version of Alza starting from
RM65,000.
7.
ALPHARD
New Car prices :
Estimated RM250,000 (TBA)
Second-Hand :
Between RM100,000 - RM160,000 (Depend on CC)
Toyota Alphard is on the Malaysian road and it is hardly for us to miss this because of the well designed and a very big luxury car. There are not a lot of car actually this big and It is make sense that Toyota Alphard is built for upper class society like celebrity, businessman, politician. Everyone can spot this car in various places such as transportation for guests in 5-star hotel and resort. Toyota Alphard is currently not showing in Toyota Malaysia website assuming not really openly sold by them. If you want to possess this car, there were many Alphard owner want to get rid of this car in mudah.my for less than
RM150,000.
Last but not least, I have seen Malaysian family using it to transport their kids to school. The door actually close automatically. A very cool car indeed ! Not every
Toyota Alphard is the same it could be ranging 2.4CC to 3.5CC
8.
FORTUNER
Toyota Fortuner is widely spotted used by politician in Malaysia. If you have attended one of the politician gathering, you will notice at least one Toyota Fortuner will be parked at there. A new Fortuner is priced at RM170,000 with 2.5. At any second-hand automobile website, You could find the lowest price is RM70,000 - RM100,000. This model is classified as multi purpose car(MPV). the stability of this car against uneven road is very impressive and the ability could compete with pickup truck like Hilux. You could see people driving politician go through palm oil area and rural area.
9. DMAX
Large number of Malaysian living in interior area working in plantation and factory business and industry are very fond on pickup truck car. They rely on this car run through challenging landscape with their equipment on the back compartment to reach destination far beyond the reach of sedan car. the benefit of pickup truck is that they could separate material with passenger and driver like a lorry. Imagine a fisherman wanted to transport their harvest to local market, you do not want to use land cruiser or MPV doing the transportation as the interior of the car will be polluted by salty fishes smell. Isuzu Dmax is priced at RM110,000 with 2.5cc .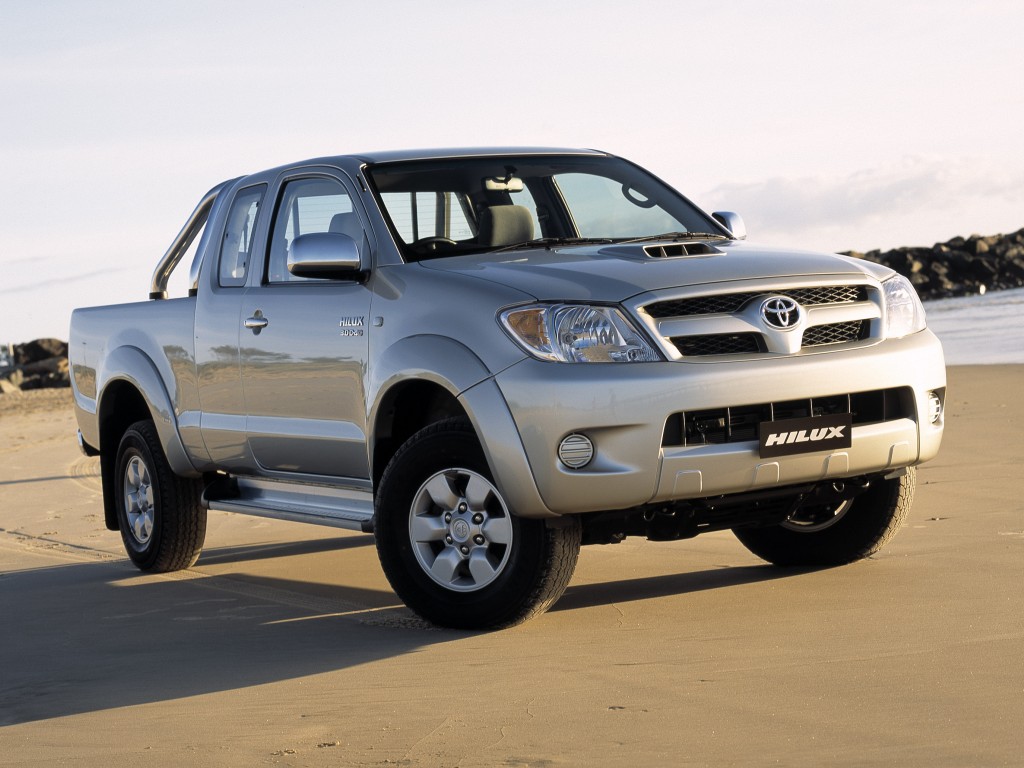 10.
HILUX
Have you been to East Malaysia for a while? if You had traveled to Sabah or Sarawak, chance to see Toyota Hilux car owner are very high compared to West Malaysia. It is very ideal car for most of them as they need a car that can run smoothly on the uneven road and slippery hill. Besides, Toyota Hilux back compartment are also appealing for those living in interior area who are farmer and fruits yard owner. It is sold wth rock-bottom price at RM80,000 + .