Robert's Google+
Say Hi to Avril Lavigne Concert in this coming March in Kuala Lumpur. She is bringing along her new songs.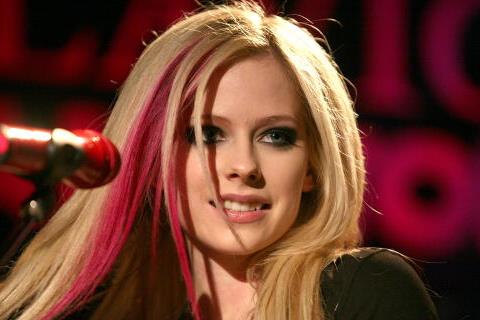 Releasing her fifth studio album, she got her hit singles "Let Me Go", Rock n Roll" and "Here to never growing up" for her worldwide fans. No doubt she will be performing her new songs in her Malaysia tour 2014. The exact date for her concert is March 14, 2014. The concert will be situated at Stadium Merdeka.
Concert tickets has been released for selling since December 2013. There are 5 different ticket categories priced from RM88 to RM488. You can purchase ticket online at Redtix Airasia website. Any inquiries contact them directly at telephone line +603 8775 4666 .
For those who do not familiar with Avril Lavigne, She sang "Girlfriend", "When You're Gone", "Complicated". Eight-time Grammy award nominee, seven juno awards winner. According so sources, it is her third time performing in Malaysia.
Source: Redtix Airasia dot com
This concert is brought to You by AMC Live Group. Beside that, there are also "Visit Malaysia 2014" logo assuming they are part of the team.
As I searched the internet, I came by this seem like unofficial Avril Lavigne facebook page. This shirt is made exclusively for Avril Lavigne Tour in Malaysia 2014. For more information at
Facebook Avril Lavigne fan page
( I am not associated with them nor promoting their products)
Beside Avril Lavigne Tour, Malaysians are very much delighted that there will be a lot of fun in this coming March as
Future Music Asia 2014 and Formula 1 Petronas Malaysia
are organized in the month. A very anticipated month in the year of 2014 at Malaysia. Not to mention that
Twin Tower Malaysia
Concert 2014 is scheduled in the same month as well. We will be so much blast as Korean Pop Star
Rain and Christina Aguilera
are coming for the concert.
Red FM decided to contact Avril Lavigne to hear for themselves she is coming to Malaysia by inviting her in a video chat.
Red FM is organizing a contest with tickets Avril Lavigne Tour 2014 as prizes to lucky winners. Participant are required to do what they told you if you want to win a them. log on to
Red FM Avril Lavigne 2014 Tour Contest
.