Robert's Google+
Huawei Brand New Ascend P7 announced on May globally will be available in Malaysia soon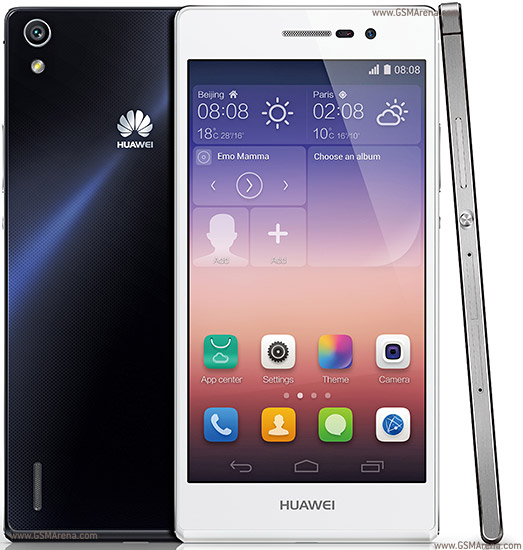 Third largest smartphone maker Huawei set foot in Malaysia on May 2014. They brought first officially Huawei Honor 3C priced at RM499. The news sparked overwhelm response by Malaysian Huawei and smartphone fans. That marketing penetrated deeply into lucractive and vibrant Malaysian smartphone market
To be frankly speaking, Huawei Honor 3C coupled with RM499 were their ultimate marketing plan. Never before with that smartphone specifications, any smartphone companies could bear selling at that price. A wave of consumers stormed their online website tried to get one for themselves.
It is unbelievable yet it is true but came with a condition. It shocked everyone that Huawei Malaysia announced limited sales of their Huawei Honor 3C. Why don Huawei Malaysia brought more Honor 3C and sell it ? Apparently, Huawei Malaysia cannot cater with the demands of Malaysian smartphone consumers. Simply as that there were many peoples unable to own Honor 3C even though they had the cash to buy one.
Did Huawei Malaysia wanted to send the message to Malaysian and his competitor that their smartphone sales is top of all ? Would you believe Huawei Honor 3C really sold out ? Despite that, they seem like bringing more Honor 3C at later date. I thought doing business is all about sell it quick while demand is there.
In fact, most of the smartphone company based in China opened up their branches in Malaysia on May 2014. They had similar problem shortage of products. It is same for Xiaomi. When Huawei first introduced Huawei Honor 3C, they also play a little contest named as "Guess the price" A widely popular and accepted contest. The prizes were exclusively amazing 100 Huawei Honor 3C to be won.
Back to the Huawei Ascend P7, Huawei Malaysia introduced the smartphone to add more fun to it, they introduced a contest. The prizes are 17 units of Huawei Ascend P7 to be won. This contest is required participant to answer few questions with limited time. Lucky winner will be determined by selected ranking.
Huawei Ascend P7 Specifications
Processor : Qualcomm Snapdragon 801 2.5GHz quad-core
RAM : 2GB
Display : 5" screen size HD (441 ppi pixel density)
Internal capacity : 16GB (expansion microSD up to 64GB)
Camera : 13 Back , 8 Front (Selfie)
Network : 4G LTE, Bluetooth 4.0
Weight : 124g
Color : Black & White
Battery : 2500 mAh


Features : Corning Gorilla Glass 3, video 1080p, NFC, autofocus, LED Flash, Android 4.4.2 (kitkat),
Comparison with HTC One M8, Huawei Ascend P7 strength are at camera technology and lesser weight. As for the price, we will need only able to make comparison on the day they launch Huawei Ascend P7 on June 10, 2014.
While waiting let see Huawei Ascend P7 predecessor P6. Obviously there will be a revised price as new smartphone is rolling out. There were selling
Ascend P6 just below RM 1000
. Check at
Huawei ascend P6 Black